Customer Service
THERMORE® HANGTAG
It's very easy to identify a garment made with high quality Thermore® insulation. Just look for our attractive, multi-lingual hangtags and/or our sew-in labels and rest assured that Thermore® quality is
inside the garment.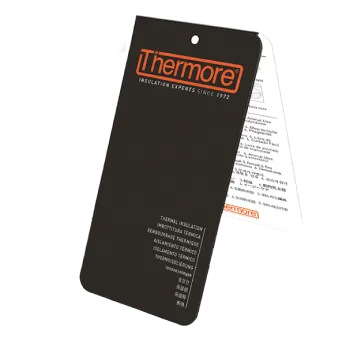 CODE OF AUTHENTICITY
SPECIAL NOTE: every Thermore® hangtag contains a code of authenticity. We recommend that retailers advise their customers to keep the hangtag in a safe place to access Thermore® technical support.
REGISTER YOUR CODE
You can register your garment and make sure that it is made with original Thermore® insulation. Please fill out the form below and you will be entitled to our special support program for registered users.
WHAT IS THERMORE®?
Thermore® is a high tech thermal insulation designed to keep your body at its natural warmth. Thermore® is designed to offer soft, lightweight warmth for maximum comfort.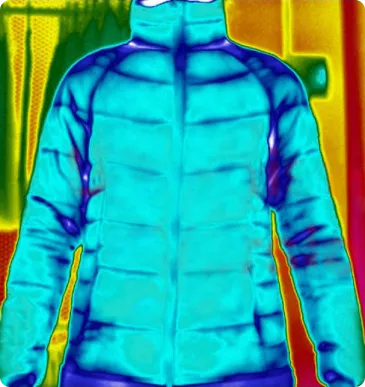 HOW DOES IT WORK?
Thermore® thermal insulation has a very low density structure: its volume is made up mostly of air. Physics has shown that trapped air is a highly efficient insulator and capable of generating beneficial warmth (think of a double pane window).
THE STRENGTH
The animation on this page illustrates how body heat is blocked from the Thermore® structure and is not easily dissipated to the environment, thus keeping us warm.
Our global staff is here
to assist you with any inquiries.